Mobile Tyre Fitting at Home or Work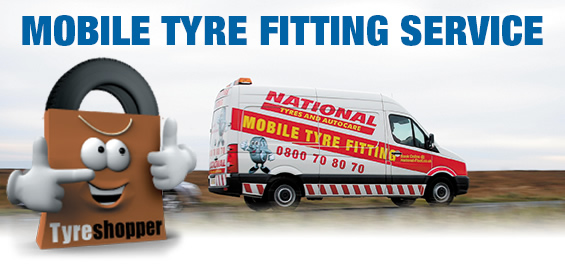 Not got the free time to visit a Tyre Shopper Fitting Centre? No problem. We can drive out to fit replacement tyres for you.
Here at Tyre Shopper we have over 1,000 tyre specialists who can professionally fit a brand new tyre to a car, van or 4x4.
We also understand that convenience is also important to our customers, so we offer a mobile tyre fitting service where one of our qualified members of staff will visit your address to fit a replacement tyre for you.
The same high standard of tyre technicians that we offer in our tyre fitting centres is available in 23 locations throughout the UK.
Each location can cover a 25-mile radius from its base of operations to help get your vehicle back on the road.
Our mobile tyre fitting service is able to offer all major brands and models of tyre to ensure that we bring the correct tyre as a replacement on a mobile tyre fitting call-out.
The prices charged for a mobile fitting include the call-out, tyre(s), and fitting costs, a new valve for each replaced tyre, and a notional cost to dispose of the old tyre in an environmentally-friendly manner.
A request for a mobile call-out can be made at the online checkout when finalising a tyre order. Please see the list of service areas below that Tyre Shopper presently covers with our mobile fitting service:
LOCATION
POSTCODE
MAX RADIUS
LOCATION
POSTCODE
MAX RADIUS
Aylesbury Mobile
HP19 8BU
20 Miles
Birmingham Mobile
B19 3UD
25 Miles
Birmingham North Mobile
ST16 2SE
25 Miles
Bletchley Mobile
MK1 1HW
25 Miles
Borehamwood Mobile
WD6 1RX
15 Miles
Braintree Mobile
CM7 2QF
15 Miles
Bridgend Mobile
SA5 8LJ
25 Miles
Brighton Mobile
BN6 8AR
25 Miles
Bristol Mobile 2
BS7 0BQ
25 Miles
Bristol Mobile 3
BS4 5LQ
20 Miles
Cambridge Mobile
CB5 8EN
15 Miles
Cardiff Mobile
CF5 1BP
30 Miles
Colchester Mobile
CO1 1QT
25 Miles
Coventry Mobile
CV1 5DL
25 Miles
Croydon 2 Mobile
CR0 4NU
25 Miles
Croydon Mobile
CR4 4NA
25 Miles
Edinburgh Mobile
EH28 8TP
25 Miles
Edinburgh Mobile 2
EH11 2SG
15 Miles
Enfield Mobile
EN3 4DZ
10 Miles
Exeter Mobile
EX2 6DP
25 Miles
Farnborough Mobile
GU14 6TN
25 Miles
Glasgow Mobile
PA1 1HR
20 Miles
Glasgow Mobile 2
G5 8QR
25 Miles
Grays Mobile
RM17 5X
25 Miles
Halifax Mobile
LS7 2DA
20 Miles
Hamilton Mobile
ML3 0EW
20 Miles
Heathrow Mobile
TW6 2RY
15 Miles
Hendon Mobile
NW9 6JX
20 Miles
High Wycombe Mobile
HP16 0AU
25 Miles
Kidderminster Mobile
DY101HY
30 Miles
Kingston Mobile
KT1 3LF
15 Miles
Leeds Mobile
LS19 7RZ
25 Miles
Leeds Mobile 2
LS11 5TJ
25 Miles
Leeds Mobile 3
LS7 2DA
20 Miles
Leicester Mobile
LE4 0DF
25 Miles
Liverpool Mobile
CH41 1LF
25 Miles
Manchester Mobile
OL6 6DP
20 Miles
Manchester Mobile 2
M17 1WF
20 Miles
Manchester Mobile 4
SK2 6NW
25 Miles
Northampton Mobile
NN5 5JA
25 Miles
Norwich Mobile
NR5 8QE
25 Miles
Nottingham Mobile
NG7 1EN
15 Miles
Orpington Mobile
BR5 3TY
15 Miles
Oxford Mobile
OX1 4TE
25 Miles
Peterborough Mobile
PE1 2AF
25 Miles
Portsmouth Mobile
PO4 8SY
25 Miles
Preston Mobile
PR1 2NJ
25 Miles
Reading Mobile
RG2 0HE
25 Miles
Redhill Mobile
RH1 1DP
20 Miles
Sheffield Mobile
S1 4JH
25 Miles
Sittingbourne Mobile
ME10 2PD
20 Miles
Slough Mobile
SL1 5QU
15 Miles
Stirling Mobile
KY12 8TB
30 Miles
Stoke Mobile
ST5 9EW
20 Miles
Stratford Mobile
E1 0AA
15 Miles
Stratford Mobile 2
CV37 0AH
20 Miles
Teeside Mobile
TS182ET
20 Miles
Totton
SO40 3AG
20 Miles
Warminster Mobile
BA12 9DG
30 Miles
Washington Mobile
NE37 2SA
10 Miles
Watford Mobile
WD24 7GP
20 Miles
West Bromwich Mobile
B70 8JB
25 Miles
Weston Super Mare Mobile
BS23 3YG
25 Miles
Widnes Mobile
WA3 3JD
25 Miles
Worcester Mobile
WR2 5JN
15 Miles
Worksop Mobile
S80 1EB
20 Miles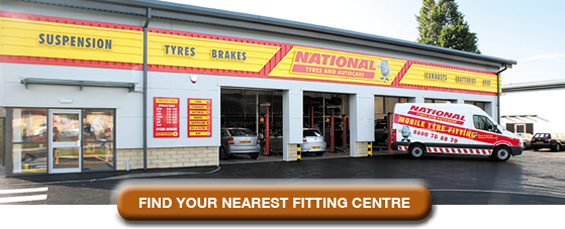 Find your local FITTING centre or MOBILE fitting service