Run Flat Tyres BMW - Technology that Keeps you Safe
When you own a high end BMW, the thrill is driving it something else. Yet, your car is just likely to suffer from a puncture as any other car, because well, you are driving on the same road as others. However, the presence of run flat tyres BMW ensures that you are spared the trouble of changing tyres at the middle of the road, especially when you are getting late for a meeting. Of course, this is assuming that you do know how to change tyres!

Run flat tyres that maintain the car in motion under low or zero air pressure are being offered by many car makers like BMW as original equipment for their high end models.
What are RunFlat Tyres?
The technology simply allows you to stay mobile inspite of having a puncture or a blow out in your car tyre. While specific distances will naturally depend on the speed of the vehicle and its load at the time, it is generally estimated that a steady speed of 30 mph will get you a minimum of 50 miles on a flat tyre. Built differently from conventional tyres, the weight of the car is supported on the stronger sidewalls for run flat tyres in the absence of air.
BMW – a Pioneer
German car maker BMW was one of the pioneers who integrated run flat radials into their vehicles as part of original equipment. It was not simply a question of putting on these specially made tyres onto the wheel of a BMW. According to BMW, the car's suspension and braking components are specially adjusted to accommodate the tyre's run flat capabilities. Also, cars which have these tyres as standard fitting usually also have a tyre pressure monitoring system.
The Entire Range at Tyre-Shopper
At Tyre Shopper, we stock an entire range of runflats by major tyre manufacturers. Since these tyres feature heavily reinforced sidewalls, it is always advisable to replace run flats only with run flats. However, these can be more expensive than normal conventional tyres. When you shop with us, we make sure that we give you the best possible prices so that you do not have to think twice about making your ride safer.
Manufacturers Advise Against Repair
You can read a wealth of information about these special tyres and how they operate at Tyre Shopper. Most manufacturers do not recommend that you try to repair a run flat which has been used without air. Though repair is possible in very limited circumstances, most of the times, you would have to go in for new tyres. Ensure that you do not mix brands and get the right tyre for your car by shopping with us. We stock some of the most popular tyres and sizes in the run flat category and can assist you with fitting these tyres to your car.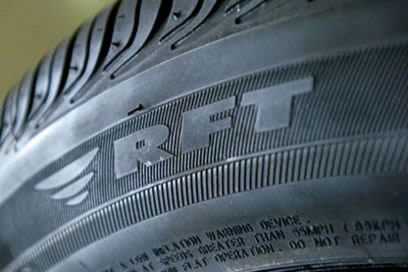 Why Customers Love Us
At Tyre Shopper, we have close to 7 years of experience selling tyres online. Our customers keep returning for more and this has helped us sell upwards of 1,000,000 years over the years. When it's time get new tyres for your BMW, browse through our range of run flat tyres BMW for the best deal.
Find your local FITTING centre or MOBILE fitting service