Low Profile Tyres
If you've been looking at new cars for sale or want to compare tyre prices, you may have come across the term 'low profile tyres'.
Manufacturers like Bridgestone have spent a lot of time researching low-profile tyres and now they recommend these radials for several car models.
While not considered cheap tyres, they are deemed the 'supermodels' or 'size zero' of the motoring world.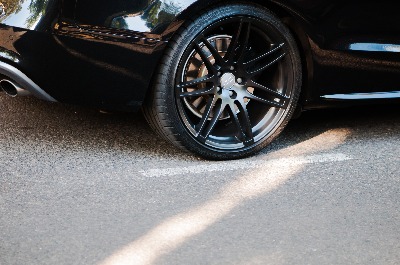 What are low-profile tyres?
The term refers to the size of the tyre sidewalls in relation to the tread that comes into contact with the road.
Low-profile tyres have a shallower sidewall than normal tyres. This makes the black rubber appear like a flat coating on top of the wheel rim. However, to compensate for the shorter sidewall, these tyres have a larger tread block and a wide apex.
Any tyre that has an aspect ratio of 50 or less is considered a low-profile radial.
Why fit low-profile tyres?
You would often find low-profile tyres with big wheels on a newer, higher-performance vehicle, although people do like to fit them to their car for an aesthetic look.
Basically, fitting a set of shiny, larger-diameter alloys with a low profile is a cost-effective way to ramp up a vehicle's appearance without spending the earth.
How do I find the size of tyre I need?
Before you buy new tyres online, take a few minutes to find the correct tyre size and model. This information is printed on the sidewall in the form of a notation.
Copy the notation and use it on our search engine. Choose your radials from the list of most appropriate suggestions that come up.
Things you should know about these tyres
If you are considering this style of tyre, here are a few things you need to know:
They are affordable and effective
Their wider structure means the tread pattern is wider too. This increases the tread contact with the road surface and so you'd see a change in steering responsiveness.
The cornering force, braking efficiency and handling characteristics of the vehicle are enhanced
They have increased stability at high speeds and increased suppression of vibration
Manufacturers have claimed that the steering precision is far better than ordinary tyres
Due to the special rubber compound used in the tyre, the tyres do tend to be more susceptible to tread wear, but the other advantages outweigh this factor
Can I change to low profile tyres from standard tyres?
Switching to standard tyres may create a comfier ride. However, low-profile tyres are typically fitted to larger wheel rims. Therefore, you may struggle to find standard tyres that fit your current wheels.
Therefore, in order to switch to standard tyres, you would need to replace all of the wheels, brake discs and TPMS valve sensors. This would be a very expensive change, and therefore if your wheels only fit low-profile tyres, we recommend staying with that profile of the tyre.
Do low profile tyres affect fuel mileage?
Low-profile tyres usually offer a lower rolling resistance in comparison to standard tyres. Therefore, they will be more fuel efficient, as a lower rolling resistance will prevent the car from using as much fuel. The lower rolling resistance on low-profile tyres is due to a simplified tread pattern and stiffer sidewalls.
Frequently Asked Questions
Our experts are here to help you buy new tyres
If you are considering a switch to low-sidewall height tyres, we have an excellent range here at Tyre Shopper. And not only that, we can fit them for you.
Please note that low-profile tyres may not suit every vehicle but our experts here, can assist you on whether they are appropriate for yours, so contact us today.
Find your local FITTING centre or MOBILE fitting service