Tyre Fitting Centres In South Midlands
Mobile fitting available – We will come to you.
We've found Branches in your area.
1
Leicester (Blackbird Road LE4)
National Tyres & Autocare, Blackbird Road, Leicester, LE4 0AG
View Location
2
Wellingborough
National Tyres & Autocare, 35 Oxford Street, Wellingborough, NN8 4JF
View Location
3
High Wycombe
National Tyres & Autocare, 25-27 Desborough Ave, High Wycombe, HP11 2RS
View Location
4
Leicester (Aylestone Road LE2)
National Tyres & Autocare, 463 Aylestone Road, Leicester, LE2 8TB
View Location
5
Bletchley
National Tyres & Autocare, Foden Unit, Bilton Road, Bletchley, Milton Keynes, MK1 1HW
View Location
6
Loughborough
National Tyres & Autocare, 38 Sparrow Hill, Loughborough, LE11 1BU
View Location
7
Welwyn Garden City
National Tyres & Autocare, Unit 2C Bridge Park, 27 Bridge Road East, Welwyn Garden City, AL7 1JE
View Location
8
Bedford
National Tyres & Autocare, 6 Ashburnham Road, Bedford, MK40 1DS
View Location
9
Northampton
National Tyres & Autocare, Unit 1 Beckett Retail Park, St James' Mill Rd, Northampton, NN5 5JA
View Location
10
Hertford
National Tyres & Autocare, 151 Hertingfordbury Road, Hertford, SG14 1NL
View Location
11
Corby
National Tyres & Autocare, Lloyds Road, Corby, NN171AW
View Location
12
Berkhamsted
National Tyres & Autocare, 352 High Street, Berkhamsted, HP4 1HU
View Location
13
Dunstable
National Tyres & Autocare, 222 High Street North, Dunstable, LU6 1AY
View Location
14
Aylesbury
National Tyres & Autocare, Unit 6, Broadfields Retail Park, Bicester Road,, Aylesbury, HP19 8BU
View Location
15
Luton
National Tyres & Autocare, 16 Crawley Road, Luton, LU1 1HZ
View Location
When you buy tyres online at Tyre Shopper, you can rest easy in the knowledge that you're getting quality tyres at a great price. Not only that, we also have a reputation for excellent service, and we have a range of conveniently located tyre fitting centres around the South Midlands where our expert tyre technicians can fit your new tyres for free! Simply use our registration plate tool to discover the perfect tyres for your car and choose the fitting centre that's best for you.
Cheap tyres in the South Midlands
From Leicester to Luton, Hertford to Aylesbury, there's sure to be a National Tyres fitting centre in a convenient location to you. Our fourteen National Tyres locations in the region are each staffed with experts who will expertly fit your new car tyres, balance your tyres as standard, and laser-align your wheels on request.
Mobile tyre fitting in the South Midlands
Here at Tyre Shopper, we also offer a mobile tyre fitting service that covers the South Midlands. When you buy your tyres online, choose the option for a mobile fitting and our technician will meet you at the chosen time and location to fit your new tyres. This service is ideal for those with mobility issues or a tight schedule, as we can come to your home or workplace, or any other location that's convenient for you.
Search again
Enter your location and press search to view your nearest centres.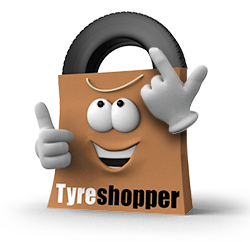 Enter your location to find your nearest fitting centres