Tyre Fitting in South East
Shop online for tyres at Tyre Shopper, using our registration plate search tool to find the tyres that you require and purchasing with ease.
Tyre Shopper are committed to providing you with excellent service – from beginning to end. We work closely with our partner National Tyres to ensure that your tyres are fitted safely by an expert. When you buy online, your tyres will be delivered to the tyre fitting centre of your choice ready for your appointment.
Cheap tyres in the South East
Whether you live in Cambridge, Ipswich or Watford, or any other town local to the South East, you're sure to find one of our tyre fitting centres within a reasonable distance. We cover an extremely wide area, with easy-to-reach fitting centres so you can have the most convenient tyre fitting experience. Simply select a date, time and location, and the tyres will be fitted while you wait.
Mobile Tyre Fitting
Avoid taking time out of your day to take your car to the garage and arrange a mobile tyre fitting. Experienced tyre technicians will meet you at your chosen location during a specified morning or afternoon slot. Ideal for flat tyres and fast punctures, we most commonly fit tyres at home or at the workplace. Visit our Mobile Tyre Fitting page to find your nearest service.
Mobile fitting available – We will come to you.
We've found Branches in your area.
1
Ipswich
National Tyres & Autocare, 486 Woodbridge Road, Ipswich, IP4 4PS
View Location
2
Braintree
National Tyres & Autocare, Rayne Road, Braintree, CM7 2QF
View Location
3
Bishops Stortford
National Tyres & Autocare, 111 South Street, Bishops Stortford, CM23 3AR
View Location
4
Norwich
National Tyres & Autocare, National Tyres and Autocare, 354 Dereham Road, Norwich, NR5 8QE
View Location
5
Colchester
National Tyres & Autocare, 18 Middleborough, Colchester, CO1 1QT
View Location
6
Cambridge
National Tyres & Autocare, 95-101 Newmarket Road, Cambridge, CB5 8EN
View Location
7
Hadleigh
National Tyres & Autocare, 320 London Road, Hadleigh, Essex, SS7 2DD
View Location
8
Great Yarmouth
National Tyres & Autocare, The Conge, Great Yarmouth, NR30 1JN
View Location
9
Borehamwood
National Tyres & Autocare, Unit 4, Elstree Trading Estate, Elstree Way, Borehamwood, Hertfordshire , WD6 1GJ
View Location
10
Chelmsford
National Tyres & Autocare, 17 Robjohns Road, Chelmsford, CM1 3AG
View Location
11
Basildon
National Tyres & Autocare, Unit 7 Basildon Trading Centre, Miles Gray Road, Basildon, SS14 3GD
View Location
12
Enfield (High St EN3)
National Tyres & Autocare, 151 High St, Ponders End, Enfield, EN3 4DY
View Location
13
Grays
National Tyres & Autocare, London Road, Grays, Essex, RM17 5XZ
View Location
Search again
Enter your location and press search to view your nearest centres.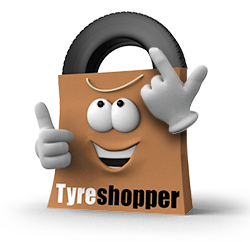 Enter your location to find your nearest fitting centres