Tyre Fitting Centres In Scotland South
Mobile fitting available – We will come to you.
We've found Branches in your area.
1
Motherwell
National Tyres & Autocare, 544 Windmillhill Street, Motherwell, ML1 2UF
View Location
2
Glasgow (Partick G11)
National Tyres & Autocare, 7 Rosevale Street, Partick, Glasgow, G11 6EL
View Location
3
East Kilbride
National Tyres & Autocare, West Mains, East Kilbride, G74 1NH
View Location
4
Kilmarnock
National Tyres & Autocare, Kennedy Street, Kilmarnock, Ayrshire, KA1 4DH
View Location
5
Paisley
National Tyres & Autocare, 10 Incle Street, Paisley, PA1 1HR
View Location
6
Glasgow (Battle Place G42)
National Tyres & Autocare, Langside Monument, Battle Place, Glasgow, G42 9TU
View Location
7
Hamilton
National Tyres & Autocare, Almada Street, Peacock Cross, Hamilton, Strathclyde, ML3 0EW
View Location
8
Glasgow (Alexandra Parade G31)
National Tyres & Autocare, 389 Alexandra Parade, Glasgow, Strathclyde, G31 3AD
View Location
9
Ayr
National Tyres & Autocare, Peebles Street, Ayr, KA8 8DP
View Location
10
Falkirk
National Tyres & Autocare, Granary Square, Bankside, Falkirk, FK2 7XJ
View Location
11
Glasgow (Paisley Road West G52)
National Tyres & Autocare, 1531 Paisley Road West, Glasgow, G52 1SH
View Location
12
Kirkintilloch
National Tyres & Autocare, Campsie Road, Kirkintilloch, G66 1SL
View Location
13
Glasgow (Bearsden G61)
National Tyres & Autocare, 79 Milngavie Road, Glasgow, Bearsden, G61 2DL
View Location
14
Dumfries
National Tyres & Autocare, 89 Whitesands, Dumfries, Dumfriesshire, DG1 2RX
View Location
15
Greenock
National Tyres & Autocare, 200 Dalrymple Street, Greenock, PA15 1LE
View Location
Here at Tyre Shopper, we stock high quality new tyres at some of the best prices that you will find online. Simply order your tyres through our website, and we will ship them to any National Tyres centre across southern Scotland for installation on your chosen date. With fifteen fitting centres in the region to choose from, there's sure to be one close to you.
Tyres from Tyre Shopper come with manufacturer's and installation guarantees. They're fitted by an expert tyre technician using a wheel balancing machine to ensure a perfect fit and, as an optional extra, you can choose to have laser wheel alignment to keep your steering straight.
Tyre Fitting Centres In South Scotland
Our easy to use website will ensure that buying tyres online is an easy shopping experience. Find your tyres online using our registration search tools, and select a convenient date, time and location for the tyres to be fitted – whether that's at your local National Tyres centre or outside your own home using our mobile tyre fitting service.
Mobile Tyre Fitting Across South Scotland
If you live close to Paisley, select 'mobile tyre fitting' at the checkout. After entering the postcode of your preferred tyre fitting location, one of our tyre technicians will meet you to fit the tyres. Whether you struggle with mobility or have a busy schedule, our mobile tyre fitting service offers the best in convenience. Visit our Mobile Tyre Fitting page to find your nearest service.
Search again
Enter your location and press search to view your nearest centres.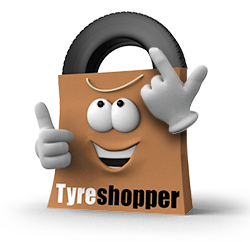 Enter your location to find your nearest fitting centres