Tyre Fitting in Liverpool
Buy tyres online at Tyre Shopper by searching for your vehicle manufacturer, tyre type or registration plate. With 15 tyre fitting centres across Liverpool, Merseyside and the Wirral, there's guaranteed to be a convenient tyre centre for you.
Every one of our branded tyres come with a manufacturer's guarantee, meaning that you can relax knowing that our tyres are quality assured. With our price promise guarantee, Tyre Shopper will always provide the cheapest tyres in the UK. Buy online and have them fitted and balanced by a professional.
Mobile Tyre Fitting In Liverpool
If getting to one of our 15 branches across Liverpool and Merseyside is a challenge, choose the option for mobile tyre fitting as you checkout. Your new tyres will be delivered to your tyre technician who will meet you at a location of your choosing for the tyres to be fitted.
Tyre Fitters Liverpool
If one of our branches suits you, order your tyres online and they will be delivered to your selected tyre fitting centre to be fitted by an expert tyre technician at the time you have specified. Our 15 tyre fitting locations in Merseyside are situated in towns including Formby, Warrington, Wigan and Birkenhead – easily accessible from across the region.
Mobile fitting available – We will come to you.
We've found Branches in your area.
1
Formby (Altcar Rd, L37)
National Tyres & Autocare, 97 Altcar Rd, Formby, Merseyside, L37 8DL
View Location
2
Wigan
National Tyres & Autocare, Unit 1, Wigan Central, Wallgate, Wigan, WN3 4AL
View Location
3
Liverpool (Vauxhall Road L3)
National Tyres & Autocare, 26/32 Vauxhall Road, Liverpool, L3 6DJ
View Location
4
Skelmersdale
National Tyres & Autocare, 2 Westgate, Skelmersdale, WN8 8AZ
View Location
5
Crosby
National Tyres & Autocare, Little Crosby Road, Crosby, Merseyside, L23 2TE
View Location
6
Widnes
National Tyres & Autocare, Moor Lane South, Widnes, WA8 7AL
View Location
7
Runcorn
National Tyres & Autocare, 24 Bridge Street, Runcorn, WA7 1BY
View Location
8
Birkenhead (Rock Ferry CH42)
National Tyres & Autocare, 23/25 Rock Lane East, Rock Ferry, Birkenhead, CH42 1PE
View Location
9
Warrington (Green Street WA5)
National Tyres & Autocare, Green Street, Warrington, WA5 1TW
View Location
10
Birkenhead (Argyle Street CH41)
National Tyres & Autocare, 2 Argyle Street South, Birkenhead, Merseyside, CH41 9BX
View Location
11
Bootle
National Tyres & Autocare, 231 Hawthorne Road, Bootle, Merseyside, L20 3AW
View Location
12
Wallasey
National Tyres & Autocare, 84 Mill Lane, Wallasey, Merseyside, CH44 5UQ
View Location
13
Ormskirk
National Tyres & Autocare, Moorgate, Ormskirk, L39 4RT
View Location
14
Newton-Le-Willows
National Tyres & Autocare, 20/22A High Street, Newton-Le-Willows, WA12 9SW
View Location
Search again
Enter your location and press search to view your nearest centres.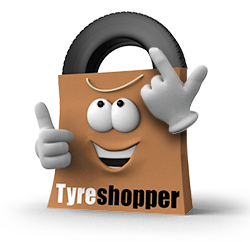 Enter your location to find your nearest fitting centres